As well as the new wooden bunk bed sets, SmallWorlds have got five new steel sets in your Shop Catalog to choose from!
If you'd like a steel bunk bed set, try out the Nordic Words Bunk Bed, the Nordic Cat Bunk Bed, the Nordic Wolf Bunk Bed, the Nordic Urban Bunk Bed, and the Nordic Ripples Bunk Bed.
These new bunk bed sets come in fun colors and have super cute printed covers. They're all available exclusively from your Shop Catalog.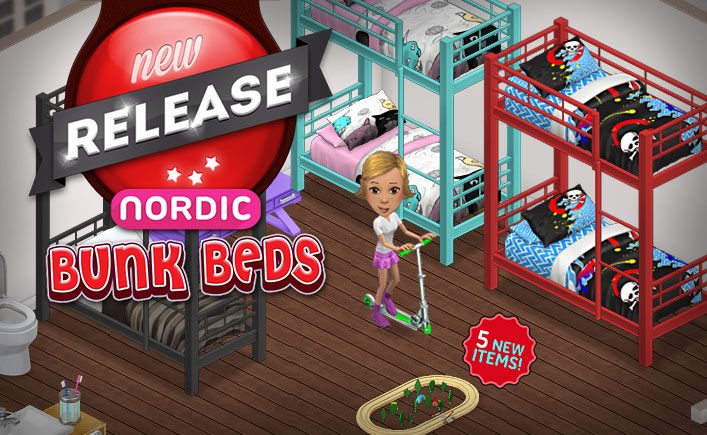 Ad blocker interference detected!
Wikia is a free-to-use site that makes money from advertising. We have a modified experience for viewers using ad blockers

Wikia is not accessible if you've made further modifications. Remove the custom ad blocker rule(s) and the page will load as expected.