Let's talk turkey about an amazing deal. Get 10,000 Gold at a huge Thanksgiving discount, and SmallWorlds will throw in a Rare Turkey Tail for free!
The fun Turkey Tail wearable will give you +25 Speed, +25 Health, and +10 Nature Resistance. It's only available in the Turkey Tail package for three days, from the SmallWorlds Store. Finishes midnight Saturday!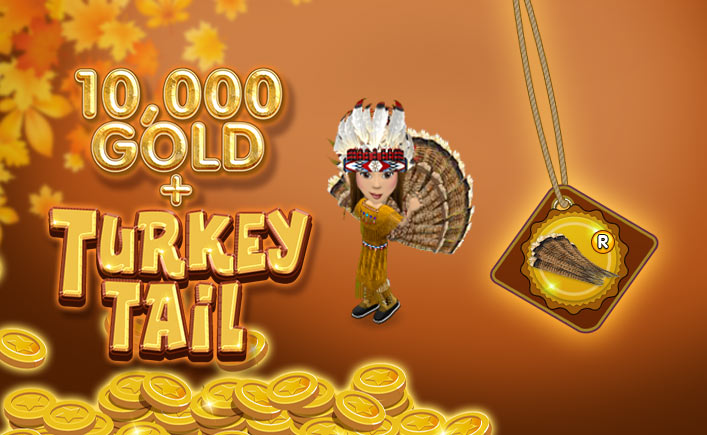 Ad blocker interference detected!
Wikia is a free-to-use site that makes money from advertising. We have a modified experience for viewers using ad blockers

Wikia is not accessible if you've made further modifications. Remove the custom ad blocker rule(s) and the page will load as expected.