Celebrate Thanksgiving in SmallWorlds and enjoy three fun Seasonal items which are available from your Shop Catalog now
Thanksgiving is a time to come together with family and be thankful for what we have. Why not celebrate Thanksgiving with your SmallWorlds family too? SmallWorlds has got a great range of Seasonals available now. 
Wear the Native American Headdress or Tricorne Hat this Thanksgiving, and decorate your home with the Cornucopia decor set. These three festive items are available from the Shop Catalog for one week only.
Happy holiday!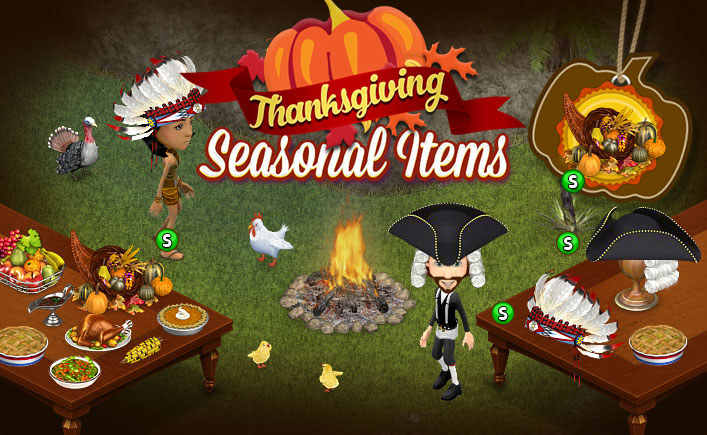 Ad blocker interference detected!
Wikia is a free-to-use site that makes money from advertising. We have a modified experience for viewers using ad blockers

Wikia is not accessible if you've made further modifications. Remove the custom ad blocker rule(s) and the page will load as expected.