Go to the SmallWorlds Store to pick up a fun new Rare bicycle now. SmallWorlds have three with LED lights in their wheels, which light up when you pedal! Choose from the Zoom Cat LED Bicycle, the Zoom Dog LED Bicycle, or the Zoom Rainbow LED Bicycle.
All three will give you +25 Speed and +25 Health when you ride them. All three bicycles are Rare items, available from ourSmallWorlds Store for a strictly limited time.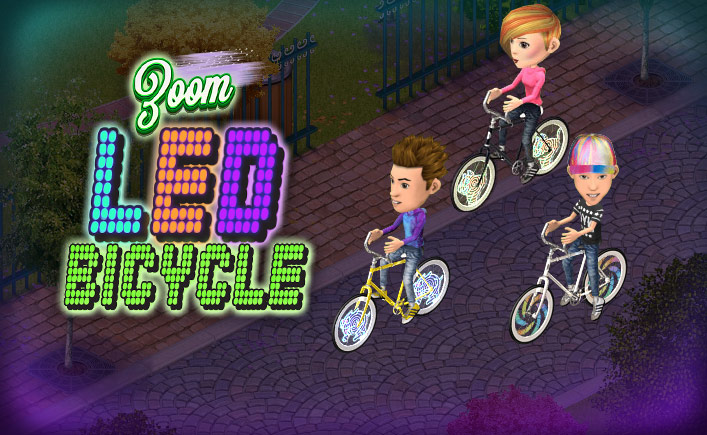 Ad blocker interference detected!
Wikia is a free-to-use site that makes money from advertising. We have a modified experience for viewers using ad blockers

Wikia is not accessible if you've made further modifications. Remove the custom ad blocker rule(s) and the page will load as expected.