The rare Zoom Firefox was introduced on the 22nd August 2014 as part of Fantasy Month
It was the 5th addition to the fantasy rideables coming after the Zoom Black Panther, Zoom Bengal Tiger, Zoom African Lion and Zoom Artic Snow Fox.
This was the only rideable out of the 5 that was a package item and was only available for a limited time.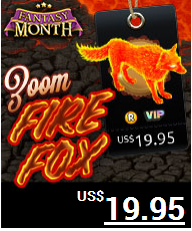 It is a VIP only item.
The cost of the package was $19.95.
This rideable had attributes of +80 Health, +80 Speed and +30 Fire Resistance.
Ad blocker interference detected!
Wikia is a free-to-use site that makes money from advertising. We have a modified experience for viewers using ad blockers

Wikia is not accessible if you've made further modifications. Remove the custom ad blocker rule(s) and the page will load as expected.